You are here:

Login Problems
Login Problems
Some users cannot log in to their accounts on Yacrew. One of the reasons might be too strict browser privacy settings and non-acceptance of browser cookies. Follow these instructions to change your browser settings: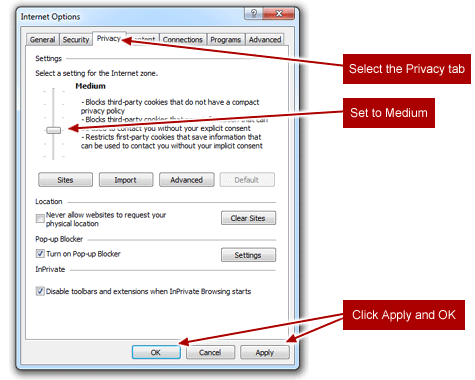 Internet Explorer
Go to Tools > Internet Options in Internet Explorer's menu.
Select the Privacy tab.
Move the slider down to Medium.
Click on the Apply and then OK buttons.
Refresh the page and log in again on this page.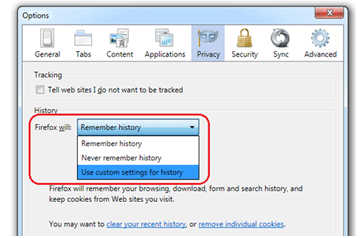 Firefox
Make sure Cookies are enabled for Yacrew:
At the top of the Firefox window, click on the Firefox button (Tools menu in Windows XP) and then click Options
Select the Privacy panel.
Set Firefox will: to Use custom settings for history.
Make sure Accept cookies from sites is selected.
Make sure Accept third party cookies is selected.

Disabling third party cookies can cause problems with some websites. Enable this setting to rule it out as a cause for your problem.

Click Exceptions....
Make sure www.yacrew isn't listed. If it is listed, click on its entry, then click Remove Site.
Chrome
To enable cookies in Chrome:
Click the wrench icon in top right corner.
Select Settings.
Click Show advanced settings at the bottom of the page.
Click Content settings in the "Privacy" section.
Select Allow local data to be set to allow both first-party and third-party cookies.
Safari
To enable cookies in Safari:
Go to the Safari drop-down menu.
Select Preferences.
Click Security in the top panel.
Under "Accept Cookies" select Only from sites you navigate to.
If changing the Privacy settings in your browser doesn't help, please try logging in using a different web browser or a different computer.
Please read our Privacy Policy for information about the usage of cookies on Yacrew.