Locked Profile
Log in to your recruiter account to access full candidate details and download the Resume. More info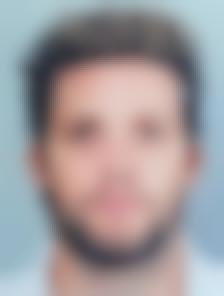 Privacy protected
Log in for unblurred photo
Darene A.
Captain, Mate, Chief Officer
✔ Available currently unavailable
✔ Yachting experience

Nationality: France
Current location: France
Basic Details
Year of Birth:
1985
Smoker:

✘

no
Visible Tattoos:

✘

no
ENG1 Certificate:

✔

yes
Residence:
France
Current Dock Location:
France
B1/B2 Visas:

✘

no
Schengen Visas:
not applicable (EU/EEA citizen)
Contact Details
Certificates / Qualifications
STCW Certificates:
STCW Basic Safety Training
Personal Survival Techniques (PST)
Personal Safety and Social Responsibilities (PSSR)
Survival Craft and Rescue Boats (other than fast rescue boats)
Basic Fire Prevention and Firefighting
Advanced Firefighting
Elementary First Aid
Medical First Aid
Shipboard Safety Officer
Chief Engineer
More Certificates / Qualifications:
MCA Master 200 GT (Yacht)
MCA Master 500 GT (Yacht)
Uploaded Certificates
References
Supporting Documents
Introduction
Sailing from my youth, I made my choice eight years ago to do it professionally. I have extensive experience of sailing ships and motor yachts. I assumed the role of Captain on ships of 40-70 feet over eight years. I am motivated, dynamic and versatile. I like challenges, I am a hard worker and I li... Show all
Hobbies & Interests:
Travelling, water sport, photography with drone and camera, hiking, electronics.
Yachting Experience
| | |
| --- | --- |
| Yacht sizes: | < 24m |
| Yacht types: | motor, sailing |
| Yacht uses: | private, charter |
| Experience length: | 5+ years |
Experience Details:
Sailing Experience
Motor Yachts:



Extensive

(Professional)

Sailing Yachts:



Extensive

(Professional & Recreational)

Private Yachts:



Extensive

(Professional & Recreational)

Charter Yachts:



Extensive

(Professional)

Delivery:



Extensive

(Professional)

New Builds:



Extensive

(Professional)

Racing Yachts:



Considerable

(Recreational)

Shipyards & Refits:



Some

(Professional)

Fishing Vessels:



Little

(Recreational)
Language Skills
| | |
| --- | --- |
| French: | Fluent |
| English: | Fluent |
Other Skills
Deck Skills:
| | |
| --- | --- |
| Line Handling: | Extensive |
| Tender Driving: | Extensive |
| Watchkeeping: | Extensive |
| Cleaning & Detailing: | Extensive |
| Rigging: | Extensive |
| Sail Racing: | Considerable |
| Painting: | Some |
| General Repairs & Maintenance: | Some |
| Varnishing: | Some |
| ISM/ISPS Procedures: | Little |
| Sail Repairs: | Little |
| Whipping & Splicing: | Little |
| Filling & Fairing: | Little |
Propulsion Skills:
| | |
| --- | --- |
| Sail Power: | Extensive |
| Single Screw: | Extensive |
| Twin Screw: | Extensive |
| Bow Thruster: | Extensive |
| Water Jet: | Some |
Team
Ideally looking for work as a team with Locked Name - Steward(ess), Service Stewardess, Stew / Deck