You are here:

Crew Search
Crew Search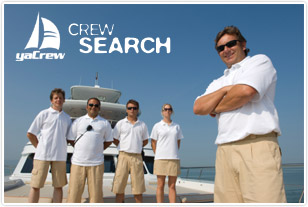 Our database currently contains Resumes.
Register as a recruiter and find your crew members today.
Search for crew members according to multiple criteria, such as their position (Stewardess, Deckhand, Captain, etc.), nationality, certificates, experience, language skills, etc.
How much does it cost?
Registering with yaCrew is free of charge.
Searching the database is free of charge, too.
If you have at least one Premium job live on yaCrew, you can view up to 10 crew profiles for free.
If you want to see more profiles, or you want to search our database withhout advertising your jobs, you can purchase additional credits.
Please contact us if you have any questions.