The UK super yacht industry continues to boom
There has never been a better time to find work on a super yacht as the industry is set to grow again in 2020.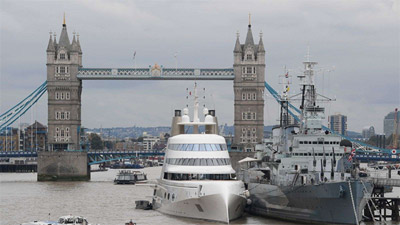 According to recent figures, the super yacht industry has grown in the UK for the seventh year in a row with revenues rising to £660m in 2018-19 which is an increase of 7.1% on the previous year.
This increase has allowed more workers than ever before to be employed in the booming yachting industry, going up by 1% to 5,155.
Two-thirds of the UK superyacht revenue comes from exports, with the US and Europe accounting for half of the UK export market. The US took 41% of exports, having grown from 34% in 2018.
Super yachts are of course closely associated with mega-rich tycoons and there is huge demand for them from billionaires and the super-rich. Most owners trade in their boats for something bigger and better every three years.
The UK is the third largest builder of superyachts in the world and these new figures show that 'British built' continues to remain in high demand across the globe.