You are here:

Tante Marie Culinary Academy to offer Assessment in Marine Cookery for Ship's Cook Certificate of Competency
Tante Marie Culinary Academy to offer Assessment in Marine Cookery for Ship's Cook Certificate of Competency
Leading UK culinary academy Tante Marie is delighted to announce they are to launch the Assessment in Marine Cookery. A vital component of the Ship's Cook Certificate of Competency now required for all chefs of specified UK-registered commercial vessels via an in-person evaluation, the assessment will cover all existing and newly-introduced practical and theoretical aspects of the certification as stipulated by the Maritime and Coastguard Agency (MCA).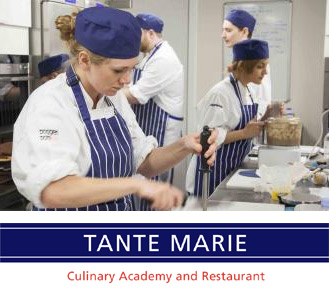 During the assessment, chefs will undertake a series of theoretical examinations covering all current mandatory elements, from Kitchen Operations and Food Handling to the cultural, religious and shift work catering and dietary requirements introduced by the MCA in June 2014. Tante Marie's experienced teachers will also practically assess candidates on competency in planning, preparing, cooking and presenting a specified range of ingredients and dishes. Additionally, Tante Marie are able to offer in-house mandatory Food Safety Level 2/3 qualifications – now required for all offshore food-handling staff.
Prior to the final assessment, students will also uniquely benefit from a series of useful tutorials, videos and quizzes available on a brand new online Virtual Learning Environment (VLE), purpose-built for the qualification. As well as enabling chefs of differing ability levels the chance to learn or fine tune the key learning requirements, the VLE is a fantastic tool for those unable to attend on-shore training modules.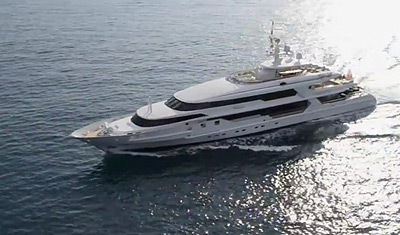 With over 60 years' experience in culinary training, Tante Marie Culinary Academy is one of the UK's leading cookery schools and offers a host of professional qualifications taught within state-of-the-art, well-appointed modern kitchens. The Academy is ideally located in the centre of Woking, Surrey, close to mainline rail and airport connections and just 20 minutes from central London. Graduates of the school's prestigious Tante Marie Cordon Bleu Diploma have become established as some of the world's most highly-trained culinary professionals, many of whom are working in the maritime industry, such as Bradley Van Rooyen, chef on MY The Wellesley.
The Tante Marie Assessment in Marine Cookery will be available from 7th November 2016. For further information or to book an assessment, please visit www.tantemarie.co.uk.
About the Ship's Cook Certificate of Competency:
According to legislation introduced by the Maritime and Coastguard Agency in 2014, all chefs on UK-registered commercial vessels which operate more than 60 miles offshore with 10 or more seafarers on board must hold Ship's Cook Certificate of Competency. This replaces the previous Merchant Shipping (Certificate of Ship's Cooks) Regulations 1981.
To qualify for the certificate, the Ship's Cook Assessment must be completed as well as the Standards of Training Certification and Watchkeeping (STCW) basic safety courses. They must also be over the age of 18 with a minimum sea time of one month and hold a current Medical Fitness Certificate.
Find further information about Ship's Cook Certificate of Competency here.