On Crew: Louise from The Crew Network Shares Her Insight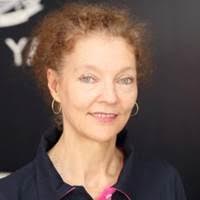 It's a familiar sight in the major ports around the world: prospective yacht crewmembers walking the docks, CV in hand, with the hope of landing a job. With the Caribbean yacht charter season about to begin, and yacht crew hoping to gain employment on their dream yachts in tropical destinations, we spoke to Louise Cailbourdin – the founder of The Crew Network's Antibes office – to find out the skills and attributes of the best yacht crewmembers.
Is it essential that prospective crewmembers have experience before you'll place them?
Not necessarily yachting experience but if it's somebody coming in as a deckhand or as a stewardess they should have relevant skills. If they come from a hospitality background, for example, working in a hotel or fine-dining restaurant, they will have the skills that they can transfer across.
So there is hope for those who haven't had the chance to work on a yacht?
Of course. There may be a preference for inexperienced crew with transferable skills. That way they can mould them to the way the yacht works. Furthermore, we meet candidates in person and can convince a hiring manager that although a newcomer, we believe in the candidate's potential.
When you recruit, do you consider the personalities of the existing crew to decide whether that candidate would be a good fit?
Absolutely. This is why the yacht shows are important because when you go onto a yacht, you can see immediately the atmosphere, whether things are working well on the yacht or if the crew dynamics are not so good. It's vital to get onto a yacht and get a feel of the crew so you can judge the personality match: whether the crew onboard are more outgoing, whether they're sporty etc. We want happy crew, so the important thing is to find the right crew for that yacht - somebody that fits in with the feel of the yacht.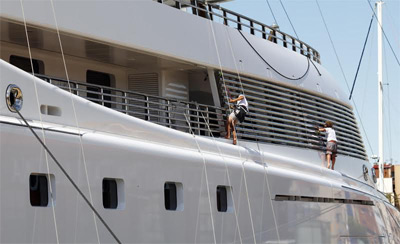 Do you often check the social media of prospective crewmembers?
Yes, we do. When we're interviewing crew, especially newcomers, we say be careful what you put on social media because it's not only us that see your posts, it's the heads of departments onboard and the yacht managers as well.
Are candidates' personal interests, such as hobbies and sports, taken into account?
Yes. It could be the fact that somebody plays golf, for example, which can make the difference. S/he could be chosen because the Owner likes golf.
So often you pair candidates and jobs on small factors?
It's not a key factor, but it is something that can, in certain circumstances, get somebody a job or not. For example, on deck, if somebody's a kite surfing instructor or Jet Ski instructor, their past times can get them a job.
Are there different qualities that suit charter yachts and private yachts?
Yes. Charter yachts generally attract crew that gets bored easily. They want change; they enjoy the boats and the excitement of the unknown, of the next guests on board. Generally, especially when we're talking about a Captain of charter yachts, charisma is all-important. The charismatic Captain, and a motivated, service-oriented crew, will attract repeat charter clients.
For private yachts on the other hand, it's generally a crew that get satisfaction from building a long-term relationship with the Owner.
Is it important that crewmembers are well travelled and is important that they can speak more than one language?
Generally speaking, we find that people that have travelled or want to travel are more open-minded, so it does display a certain open-mindedness. They're usually open to adventure. Languages demonstrate an open mind as well, I believe. From the people I've interviewed, the more cosmopolitan a candidate, the more able that candidate is to adapt to different nationalities and cultures, from the Middle Eastern Owners to Russian Owners or American charter guests – anybody that may own or charter yachts.
In the interview process, are there any red flags that may be raised by certain qualities or any lack of qualities?
When somebody comes through the door or when they sit down to be interviewed, their whole demeanour, the way they hold a conversation with you count. Instinctively, we gauge the body language, the tone of voice, the way they're sitting. If somebody's sitting in front of me and I say "are you a smoker?" and they say "no," yet I can smell smoke or they've got a cigarette pack in their pocket, then yes, that would be a definite red flag.
It's readable in the candidate; you can often tell when a candidate is not telling the truth. They say things that are in conflict with the CV that you've got in front of you.
When you select candidates for a position, how many candidates do you select per opening?
A large number may apply, however, we screen candidates, selecting on average 3 to 5 people in line with the client brief. Per client feedback we may tweak our search.
Is there a shortage of candidates in any particular position?
Yes, engineers. They have their pick of the jobs because they know they are in such short demand. There is a higher demand than supply.
Louise's Top Tips:
Commendable References/Job history
Candidate offers consistently positive references from reputed yachts or industry professionals.
Concise CV with all key hiring factors immediately visible. No red flags on CV, such as unaccounted for gaps, vague dates, confused details, ambiguous wording or no mention of referees.
Show longevity. This would be particularly impressive on a yacht that is known to be full on with back to back charters or if owned by someone with exacting expectations.
All referees on CV show accurate contact details - this is a business where referees can change employment frequently.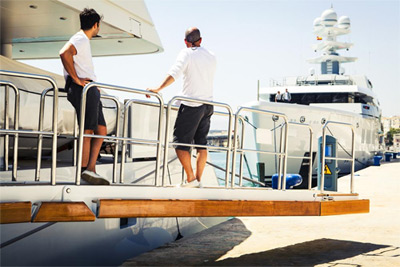 Understands Yacht Protocol
Discreet regarding Owner and guest information. Not posting photos or stories on social media.
Keeps a professional distance from guests, while offering a superlative service with a smile.
Anticipates guests' needs.
Totally trustworthy. Understands the yacht is Owner's property and never abuses their position of trust e.g. never uses the owner cabin in his/her absence.
Captain or HOD
Safety first.
Has a proven history of good crew retention. Has a number of crew that would like to follow them onto their next yacht.
Charismatic, inspirational and motivational team leader. Open door policy: listener, fair minded, ensures good communication, nips problems in the bud. Enjoys sharing knowledge. Never shouts and respects his/her crew. Creates and inspires great crew dynamics.
Has emotional intelligence e.g. can convince a maybe doubting and assertive Owner that it is not safe to sail in certain weather conditions.
Gives objective references on ex-crew.
Personality
Confident as they carry out their duties.
Attention to details – fully aware it's the details that count with VVIP guests.
Smiling, friendly, positive outlook, service-oriented, dynamic with physical stamina. Happy to work long hours and go that extra mile.
Remains organised and efficient under pressure.
Communicates their passion for their profession by doing a sterling job. It is obvious that their ultimate goal is client satisfaction – when the client is satisfied so are they.
Sociable team players – able to live and work in a closed environment 24/7.
Appearance
Well groomed, straight-backed (no slouching).
Impeccable personal hygiene.
Open, friendly face that inspires others' confidence in them.
About Louise:
Louise Cailbourdin founded The Crew Network's Antibes office in 1999, inspired by her earlier experience working for a London-based executive search firm. Her additional experience as charter marketing manager with Fraser Yachts - working closely with Owners, brokers and yacht managers - has honed her understanding of the key industry players' perspective. Louise has the edge when analysing big picture recruitment considerations.