CAPTAINS: Recruit Well in a Candidate-Short Market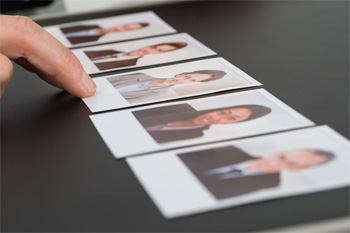 In todays candidate-short yacht crew market, clients need to adjust their recruitment strategy in order to attract the best talent. With prospective employees heading to the Mediterranean to find work on a yacht for the start of the summer yachting season, now is a good time to plan ahead. The best candidates will most likely be offered many interviews and job offers; make sure you are organised to attract them.
A leading authority on yacht crew recruitment, YPI CREW recently released a video that informed Captains how best to recruit in a candidate-short market. Laurence Lewis, the Director of YPI CREW, lays out three key points that should be taken into consideration by Captains and Heads of Departments when recruiting for vacant positions.
1. The Perfect Candidate Does Not Exist
In many cases, the perfect candidate - one equipped with the full skill set and cultural fit - does not exist, but unnecessarily dragging out the recruitment process to find the 'unicorn' is not a solution; inevitably, you will lose candidates with good potential in the process. Assuming attitude and cultural fit match, offering onboard or onshore training to cover any skill gaps is often the way forward.
2. Don't Procrastinate
It's likely that good candidates will have various job interviews lined up and job offers pending so as an employer time is not on your side. Do not procrastinate and, most importantly, follow the advice of your recruiter. Crew recruiters are specialists who know their market well; they know who the best candidates are, and they understand the tension between supply and demand in your specific field. The recruiter will always present you with the best available solution to your crew recruitment issue.
3. Prepare the interview
It is essential that you depict the yacht and the existing crew in their best possible light. To attract good candidates, your message has to be clear and positive and make the potential new crew want to want to work with you. This requires preparation from your side: how best can you sell the job? What are the yacht's strengths? What discerns your offer from all others? Why is your yacht a great place to work? Explain issues such as high crew turn over by identifying the steps you have taken to rectify them.
On the topic of recruitment in the yachting industry, Laurence Lewis commented:
"The perceived notion that there are not enough engineers, officers, chefs, pursers and chief stewardesses, will create a dash for talent and it is critical that as an employer you are aware of this and equipped to deal with it. But let me tell you that you are not alone…skilled people are at a premium right now and companies are having to pay more to attract and retain staff; and the yachting industry is no different."