How to use Social Media when looking for a job?
The importance of social media in today's job search is often understated, yet in the age of technology it is imperative that you consider your online image when applying for work in any industry. For those in search of their dream yacht crew job, however, it is especially important to refine your image on social media to maximise your chance of impressing employers.
While yacht crew agencies offer the best opportunities to discover, and be put forward for, yacht crew jobs, it is down to you to seal the deal and underpin your suitability, should the chance arise. With many employers in the yachting industry utilising social media to run preliminary background checks on candidates – Facebook and LinkedIn especially – it is imperative that you consider these 5 top tips to clean up your online image:
5) Privacy Settings
Our advice is to alter your Facebook settings to decrease your visibility. It is probable that your Facebook account has been used in a personal context, and may therefore be unsuitable for employers to see. Yacht crew recruiters often report instances of candidates blowing their chances of employment due to a discrepancy that arises from an avoidable Facebook blunder. Altering your privacy settings reduces the possibility of this happening.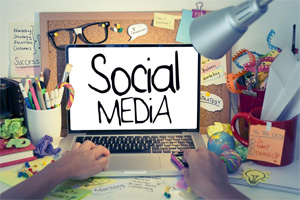 To change privacy settings:
Click on 'privacy shortcuts' in the top right hand corner.
Click on 'see more settings'.
Click on 'privacy'.
Change all options to 'friends'.
4) Previous Experience
Concerning LinkedIn, it is important to list your previous yachting roles in chronological order, as you would on your CV. This will reassure a potential employer of your suitability. A yacht crew recruiter will advise you on how best to present this information on your CV, maximising your chance of being noticed. If you do not have previous experience of working on a yacht, speak to a yacht crew agency to learn how to illustrate the skills you do have to impress yachting employers.
3) References
Ask previous employers to provide a reference for your LinkedIn page. As is suggested by yacht crew recruiters, developing your image of reliability and trustworthiness is easy to do and creates a valuable impression.
2) Profile Photos
While it may seem obvious, it is vital to convey an air of professionalism through your Facebook account and LinkedIn accounts. The first judgments that will be made of you will be made from your profile picture. It is therefore essential that your profile picture looks respectable and professional, regardless of the social media channel. Recruiters advise candidates to invest in professional headshots. There should be no visible piercings, no sunglasses, and no unusual poses. Candidates should wear sensible clothing – preferably crew uniform or a plain white shirt. Smart/practical is best.
1) YPI CREW
Like the YPI CREW Facebook page for regular unique job listings and advice on how to gain your dream job in the yachting industry. Consulting industry professionals is the most effective means of getting your foot in the door.